>> Captain Bob's Dispatches <<

Summer 2012 put down to experience?

Better make the most of mid-late July

By Captain Bob in Kingswindford 17:30hrs 23/6/12
Temperature: 15.0C Weather: Cloudy

Is that 'a light at the end of the tunnel', or is it another locomotive from the opposite direction?

We are looking and longing for that 'Great British Summer'. Well, the notion of endless days characterised by sunny days, blue skies topped off with 'Strawberries and Cream' or quenched with 'chilled Beer' and 'Sandcastles on the Beach' are really only memories of childhood, and are as infrequent as are the tales of past 'terribly cold, snowy winters'. The summer of 2012 probably is one buried in a long run of years that are a great deal more common than we'd care to recall; inclement summer weather year after year often appears in just varying degrees of 'awfulness', this one perhaps just another of the more noticeable ones?
I have noted a tendency for these 'type of summers' to appear in the forecast patterns in clusters throughout the decades, the unsettled pattern often signalling its intensions in early June notably after a protracted dry spell during spring, the unsettled weather establishing in late May. This unsettled scenario then extending right through June and into the beginning of July when there's a half-hearted attempt for the summer to redeem itself, but never quite making it. Mid to late July may see a 'last gasp' attempt, August has 'potential' but I think we may have to write this one summer down to experience?
One crumb of comfort....there's always winter to look forward too!
This forecast is going to be a difficult one to construct and place detail on as the unsettled conditions look as though they are going to be continuing for quite a while, that said there are indications that the flow that has characterised the pattern through much of the previous weeks will be weakening in intensity...this in itself means that the detail will be difficult to pin down, the overall indication that pressure will generally remain low during early and into mid-July. Late July should at last see pressure building and high pressure settling across more northern areas of the UK...but best to make the best of it eh...don't think it'll last.

*...............26/06/2012*
The flow through until here still looks set to remain unsettled and controlled by low pressure coming off the Atlantic, all areas seeing spells of showers or longer outbreaks of rain interspersed with heavy and potentially thundery showers.
Winds will be brisk at times, gales in exposed areas closest to low pressure tracking close to the UK, the wind taking the edge off strong sunny sunshine, which when protracted and given shelter will be obviously very pleasant indeed.
There is the indication that as we move towards the end of this period there will be a rise in pressure to the west or northwest, this may well 'break' the current pattern run allowing some respite to the rather unsettled conditions.
Prolonged rain should move away to the east and as pressure begins to recover the conditions will become more showery in nature, these becoming confined to eastern areas as drier weather encroaches from the west. Sunny spells in most places and just a scattering of showers, temperatures recovering to provide something to what most of us would consider summer perhaps?

*27/06/2012......04/07/2012*
High pressure builds, but perhaps never extending anything further into the UK than western Britain, that said despite the flow being maintained from the north or northwest, the conditions should be pleasant enough compared to recently.
There should be a scattering of showers thrown across almost anywhere during this period and they do have the potential to be 'poky' and thundery in nature, slow moving too as the flow will be quite lax at times. Feeling warm in any protracted sunnier spells, variable clod amounts across much of the UK, the flow generally from the northwest later.

*05/07/2012......08/072012*
Signs of an alteration in the pattern here and not perhaps for the better as there's an indication of rather more showery conditions affecting all of the UK, bands of showers moving down from the northwest and feeling cooler through all areas with a brisker breeze.

*09/07/201.....11/07/2012*
The showers die away once more and perhaps a few days of summer with higher pressure slipping into the UK, temperatures lifting and quite humid too as low pressure to the west potentially pumps warmer air into Britain on a strengthening southerly flow, heavy showers breaking out in the west and southwest, the east remains dry.

*12/07/2012....22/07/2012*
Low pressure takes control once more from this point as the pattern becomes more unsettled. Initially it looks as if low pressure will be drifting in from the southwest, bringing a rather more humid and thundery regime to all areas, these showers moving across the country followed by fresher and cooler Atlantic air from the west.
Despite a brief drier spell, further low pressure looks set to swing into the UK, bands of rain followed by heavy blustery showers all brought through all areas on a brisk west to south-westerly breeze. Summer eh?





>> Comments on this story <<

>> Add your comments below <<

>> Latest comments on this musing <<
[Scroll down to add your comment and see what others say]




>> More of Captain Bob's Dispatches <<

Month Ahead
By Captain Bob in Kingswinford 09:10 04/12/2013

Christmas snow? I don't think so!

Month Ahead
By Captain Bob in Kingswinford 15:00 15/11/2013

Colder weather ahead

Seasonal Outlook
By Captain Bob in Kingswindford 13:50 20/10/2013

Mild December but much colder January

[click here for a full list of Captain Bob's dispatches]




>> Simon's Weather Musings <<

Sensible warnings save lives
By Simon Keeling in Wombourne, Staffs 12:00 06/12/2013

Praidse for the Environment Agency

Shock story: It's winter and it's windy!
By Simon Keeling in Wombourne, Staffs 09:15 05/12/2013

Hype and responsibility around today's storm -

USA cold expensive for all of us
By Simon Keeling in Wombourne, Staffs 09:00 04/12/2013

Wheat price rises as frost hits

[click here for a full list of Simon's weather musings]




>> Around the webcams <<
Latest webcam pics (add yours)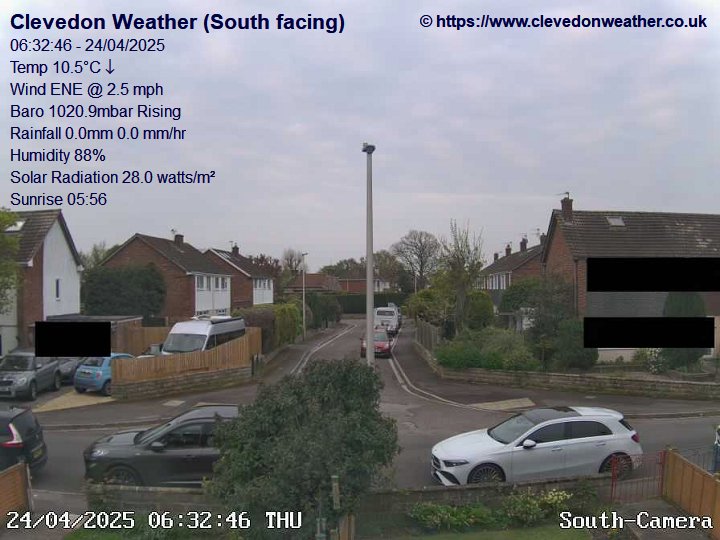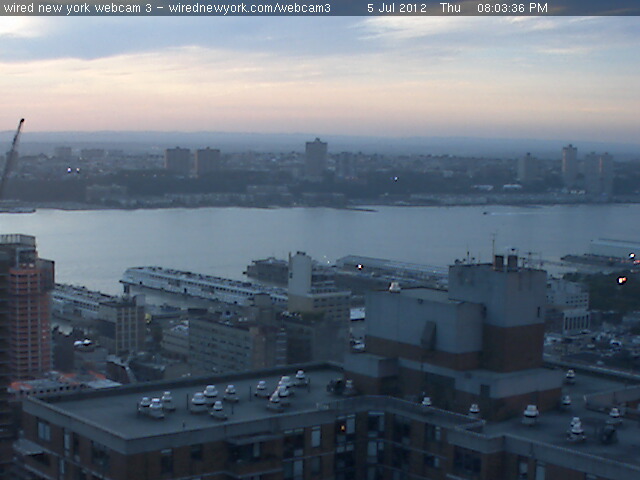 >> Learning channel <<
Weather School - Sea Breezes





>> Forecast channel videos <<
Fridays Look Ahead - Long Range Update
Thursdays Quick Look Ahead 5/12/13
Wednesdays Look Ahead 4/12/13
Tuesdays Look Ahead 3/12/13
Mondays Look Ahead 2/12/13